Featured Fine Art Collectible of the Month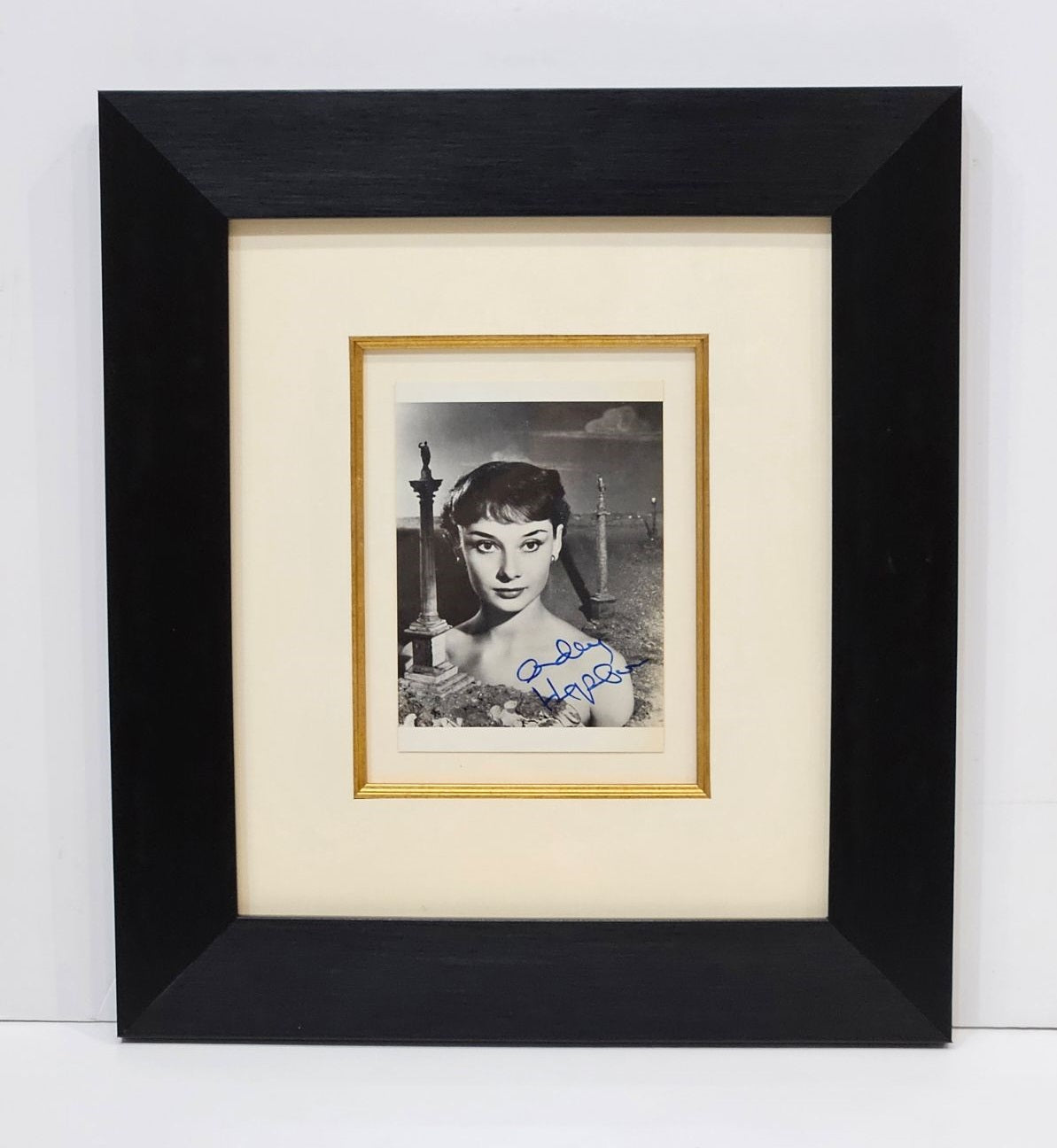 RARE AUDREY HEPBURN HAND-SIGNED POSTCARD
Rare Little Gem!
Glossy postcard featuring a 1950 Angus McBean photo of a young Audrey Hepburn, hand-signed very nicely in blue felt tip. In very fine condition.
Audrey's signature has been PSA DNA authenticated.
Postcard measures approx. 4" x 5 3/4".
Measures approx. 13 3/8" x 14 7/8" beautifully framed in black with cream silk matting and gold filet.
See our other artists, photographers and collectibles!